In this First Aid Renewal Class you'll learn how to properly apply Standard First-Aid techniques and be Certified for only $12.95.

Upon completion, you'll receive your Certificate and Temporary Wallet Card on-site and via email, Instantly. You will also receive a FREE PVC/Vinyl Wallet Card in the mail within 2-5 business days!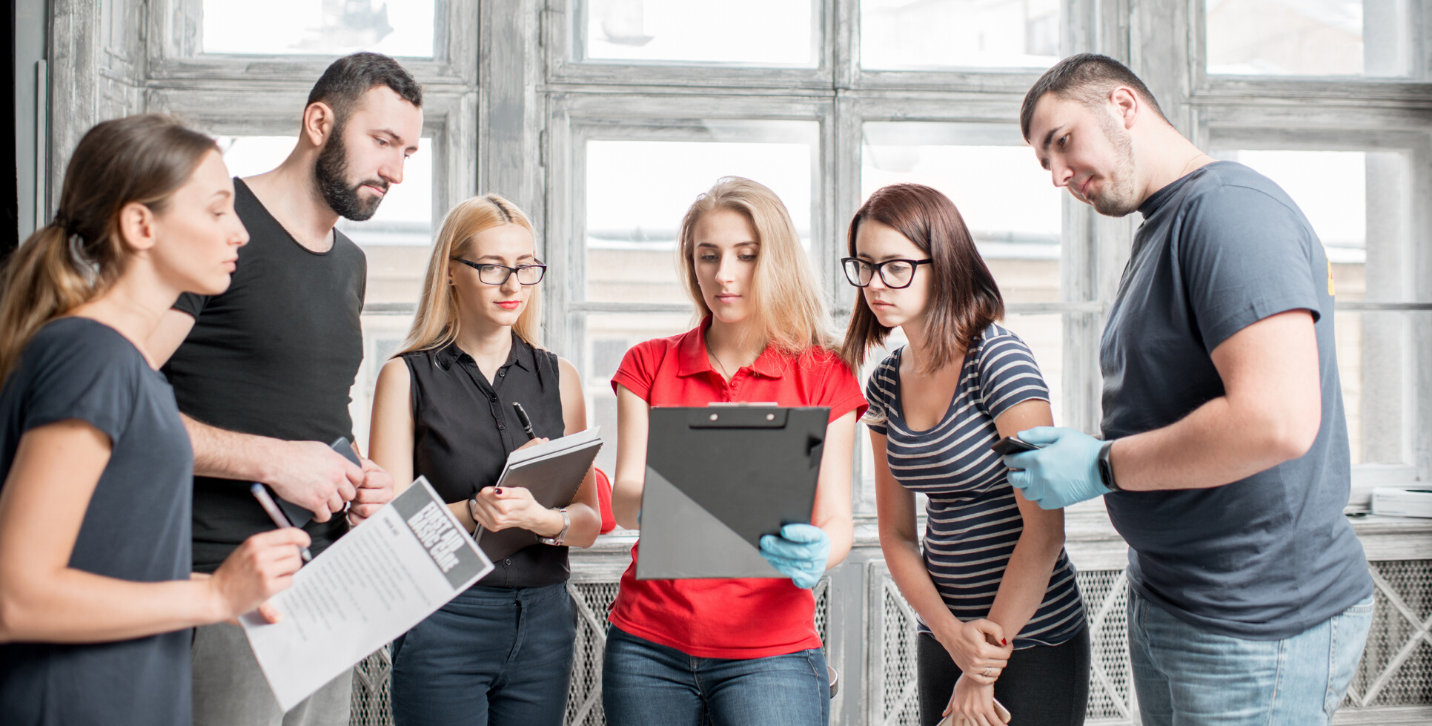 | First-Aid Renewal | Modules | Training | Validity | Certification | Duration | AHA & ECC | Exam Attempts | Vinyl Wallet Card | Cert. & Card Download |
| --- | --- | --- | --- | --- | --- | --- | --- | --- | --- |
| Overview | 10 | FREE | 2 Years | $12.95 | 20 Minutes | Compliant | Unlimited | FREE | Yes |
Easy to understand
Enjoy a state-of-the-art user interface that is clearly arranged, simple, touch-friendly, and quick to operate.
Multi-platform
Our Curriculum can be accessed across multiple platforms from PC's and Mobile to Tablets.
Shipped daily
Don't wait weeks to receive your order! When you purchase, we ship - with our rush delivery technology.
We offer affordable and convenient first-aid recertification for businesses and individuals. Whether that means connecting you to engaging instructor-led courses within a short drive of your home or office, or quality online courses that get you all the information you need in minutes, we take the hassle out of the entire process. However, while accessibility is one of our highest priorities, that does not mean that our first-aid and training modules are anything less than the highest quality available.
What makes a first-aid recertification course worth your while is including a complete presentation of all the necessary information in a way that is both efficient and thorough. The online first-aid course modules offered are clear and easily digestible in minutes, explaining how to treat various wounds, heart conditions, fractures, burns, poisoning, and more, all from the comfort of your favorite chair. The material is designed for quick study, but you have the option of taking as long as you need to complete the course and exam.
And at the end of it all, you are able to walk away with an instantly printed certificate that is valid for up to two years. Whether you are getting certified for the first time, or are seeking quick and convenient first-aid certification, this is the course you are looking for.
Still have questions? Look below for the answer you need regarding any aspect of our online First-Aid renewal service.
First-Aid
Anyone who has ever been involved in a first-response emergency situation will know the value and importance of first-aid. By covering the full spectrum of common injuries, wounds, and other conditions, a good first-aid certification course and training program will be able to prepare you for a wide range of different situations.
The idea behind online first-aid training is to provide immediate care to those in need until medical professionals arrive on the scene. While the care of a trained doctor is always the priority, it is often these first-responders who are able to take life or death situations into their own hands. This is why quality first-aid training is so important.
First-Aid Renewal Certification & Training
Designed to be both comprehensive and thorough, the standard first-aid course covers all of the most common injuries. See this brief overview of the course modules offered and how each can help get you up to speed in nearly any emergency situation.
What's included?
Wounds

- For the purposes of first-aid, wounds are any type of injury that involves cuts, scrapes, punctures, or other open tissue damage. Our module will explain all the necessary steps to act effectively, including what to look for and how to respond until a higher level of medical care arrives.

Heart

- The rate of heart attacks in the United States remains high, and so knowing how to respond in the moment could mean saving the life of someone you care about. With proper first-aid instruction, you will learn valuable techniques for cases such as this, as well as chest pain and respiratory arrest.

Fractures

- Fractures, broken bones, bruises, sprains, and strains can all range from mild to severe, but in the most serious cases it pays to be prepared. Understanding how to make splits and slings will not only protect patients from further damage but ease their pain.

Burns

- Burns that are only skin-deep can be painful enough as it is, but more serious ones that go deep into subcutaneous tissue are another matter altogether. Learn to know the difference between first, second, and third-degree burns and how to respond to all of them. Preventing infection and administering pain relief medications are the priority in all of these cases.

Poisoning

- While it may not be something we think about on a day-to-day basis, poisonings take place regularly and can come from a variety of sources including insects, medications, and common household problems or items. Learn the most effective ways to respond to drug overdoses, bites and stings, and other common types of poisoning.

Hemorrhages

- A hemorrhage is a loss of blood that can occur in any number of ways. Depending on the amount of blood, the hemorrhage can fall into four different classes, which each require a different type of treatment. Everything from nosebleeds to hypoglycemia is covered, preparing you for all the common situations you could encounter.

Choking

- Food and other sources of blockage can obstruct airways and pose a serious health risk. Knowing how to effectively respond to various choking hazards is a skill that can save the lives of both children and adults. Learning how to deal with infants, children, adults, and unconscious people is necessary to have a full understanding.

Injuries

- Injuries can come in all sorts of shapes and sizes, and being fully prepared is about having the ability to respond regardless of the circumstances. Chemical splashes, foreign objects, black eyes, and head injuries are some of the most common.

Shock

- Different from electrical shocks, a biological shock is a physiological response to any one of a number of different health conditions. Seizure and strokes are the ones we hear most about and require immediate medical attention from those trained in first-aid. Learn about all of the different risk factors and how to respond appropriately.
First-Aid Recertification Test
When all of the course modules are complete you will be directed to a ten-question, multiple-choice exam that tests your knowledge on all of the above areas. To pass and receive your certification, you must answer at least seven of the questions correctly. While the questions are designed to be challenging enough to ensure a full knowledge of the subject matter, test-takers have the option of retaking the exam as many times as necessary, at no additional charge.
If you are looking for first-aid recertification and feel confident about your knowledge of the subject matter already, you can skip the course modules and head straight to the final exam. Many seeking recertification are able to complete the entire process in just a fraction of the time, making it one of the most convenient options available.
First-Aid Renewal Training Program
The first thing you should look for when seeking a good first-aid certification program is that your course modules cover all of the above information in enough detail to help you feel confident when presented with an emergency. Clear diagrams and straightforward text can turn your certification process into an experience that takes minutes rather than hours while still effectively teaching all the information.
After you have completed all of the course modules and passed your exam, your official certification can be printed out instantly. The major benefit of choosing our service is that you do not have to pay until after your exam has been completed successfully, making it a no-risk investment. In just a matter of days, your certification card will arrive through the mail, free of charge, and you will not have to recertify for two full years.
First-Aid Renewal Cost
Especially if you are looking to have large groups certified in a short time, the cost of each course can add up quickly. That is why we reduce our first-aid cost to a mere $12.95, to make certification accessible to anyone who needs it. And since payment is not required until after the course has been completed, you will always be sure to get your full money's worth.
Additionally, you can save 20% or more on your first-aid certification by registering a group of at least five. These group discounts make it even easier to get offices or other professional teams up to speed on first-aid practices without breaking your budget. Discounts increase incrementally, meaning that bigger groups receive better discounts, making top-tier training even more accessible to offices and medical teams.
First-Aid Renewal
There is a good reason why CPR certifications expire after two years. The idea is that keeping first-responders fresh on all of the necessary skills will make them more effective at what they do. While it may mean a bit of extra time for you, we takes all of the hassle out of the process and allows you to complete your first-aid recertification in record time.
The first-aid test and course modules available with us are designed with recertification in mind. Whether you are looking for a quick refresher on the skills you mastered years ago, or want to skip straight to the final exam, you will be able to complete the entire process in the span of a lunch break. All of the certifications available through us are valid for a full two years, after which time you can simply recertify again for the same low cost.
First-Aid Renewal Validity
Finding a first-aid renewal training provider you can count on means looking for a certification that has officially approved first-aid validity. The recertifications provided by us are endorsed by AHA trained professionals. This means that they provide the highest standard of quality but will also meet the requirements necessary for business and medical professionals.