In this CPR for Healthcare Providers Certification Class you'll learn how to perform CPR, how to use an Automated External Defibrillator (AED) and get Certified for only $12.95.

Upon completion, you'll receive your CPR for Healthcare Providers Certificate and Temporary Wallet Card on-site and via email, Instantly. You will also receive a FREE PVC/Vinyl Wallet Card in the mail within 2-5 business days!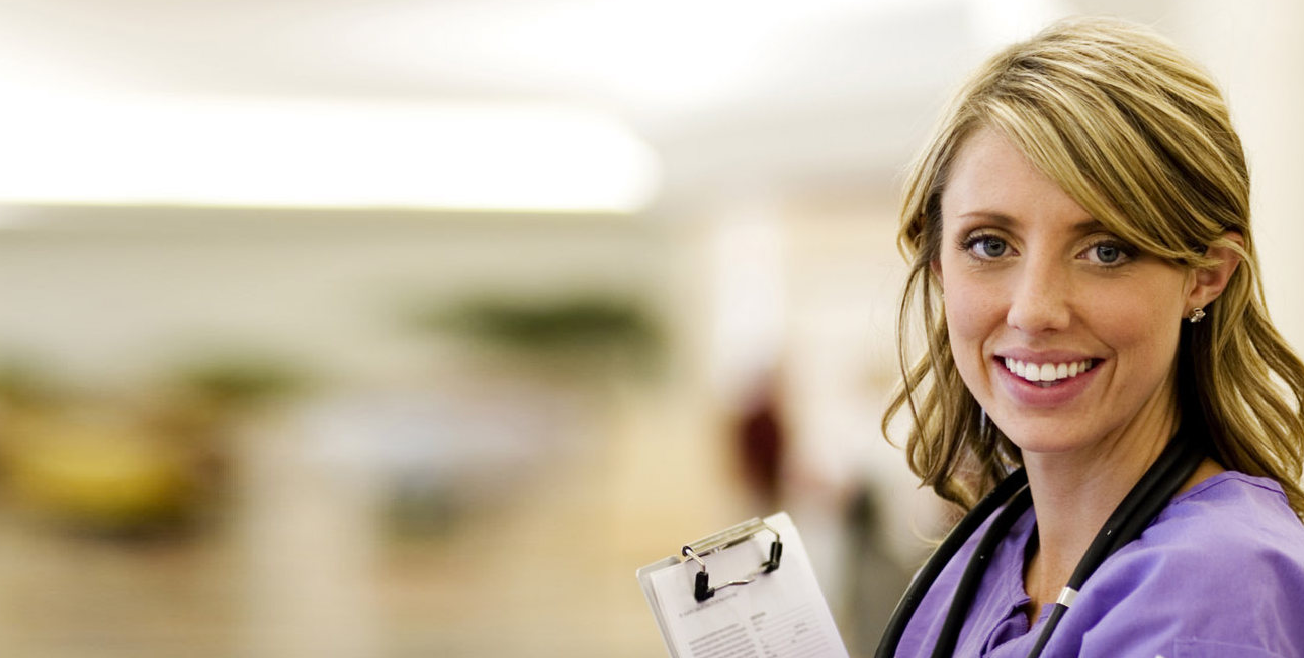 | CPR for Healthcare Providers | Modules | Training | Validity | Certification | Duration | AHA & ECC | Exam Attempts | Vinyl Wallet Card | Cert. & Card Download |
| --- | --- | --- | --- | --- | --- | --- | --- | --- | --- |
| Overview | 8 | FREE | 2 Years | $12.95 | 20 Mins | Compliant | Unlimited | FREE | YES |
Easy to understand
Enjoy a state-of-the-art user interface that is clearly arranged, simple, touch-friendly, and quick to operate.
Multi-platform
Our Curriculum can be accessed across multiple platforms from PC's and Mobile to Tablets.
Shipped daily
Don't wait weeks to receive your order! When you purchase, we ship - with our rush delivery technology.
When the people around you are in need of someone to rescue them, you need to have the skills to help them instantaneously. You are the difference between life and death. Thanks to the National CPR Foundation, you can now receive the training you need through the Healthcare Provider CPR training course. The best part about all of this is that you don't need to travel to a classroom every day to learn. You can learn CPR from the comfort of your home online.
What is a Healthcare Provider?
When you think of the term healthcare provider, you might think of a doctor or a nurse, but the term can mean so much more. The truth is that anyone who finds themselves working as any professional where there is a danger of someone suffering injury or disease is a healthcare provider. For example, if someone passes out in a national park, the forest rangers are the most likely nearby assistance for that person. Those forest rangers may be the difference between life and death for someone.
No matter what career you choose under the healthcare provider umbrella, you'll need to have certain skills before you can find employment. The National CPR Foundation understands that better than anyone else and we have created the perfect medical emergency training program. You can rely on our professionals to help you learn CPR online in a quick, easy fashion.
CPR for Healthcare Providers
The Healthcare Provider training course will help you understand exactly how to perform CPR. Cardiopulmonary resuscitation, abbreviated to CPR, is a medical technique that combines the introduction of air and chest compressions to preserve brain function. Typically, CPR is performed when a patient is no longer breathing.
Although learning CPR is incredibly simple, it's one of the most important medical professional skills you can learn. CPR is an important skill for preserving the life of a victim until they are able to receive better treatment, such as blood circulation. Learning healthcare provider CPR is absolutely necessary for anybody who wants to work as an emergency medical responder, but so many aspiring healthcare providers don't take the time to master CPR. These skills are often the difference between life and death for the countless people who find themselves facing medical emergencies at the drop of a hat.
CPR Certification for Healthcare Providers
It's one thing to have CPR training and it's another to be able to actually prove you have that ability. Fortunately, you'll be able to receive this certification when you decide to undergo the Healthcare Provider CPR training course. This certification is more than a vague reminder of your skills. It helps others know that you have the skills necessary to help those in need and that they can rely on you.
If you're interested in working as a paramedic, it's obvious why this course would benefit you, but there are so many others out there that would have much to gain by taking this course. Healthcare Provider CPR certification is useful for life guards, security guards, forest rangers, and many other professions. Whenever a job requires you to take care of others, you'll probably find CPR training very useful. You may not believe that you'll ever need to learn the skills being taught in these classes, but there are times when CPR will be needed.
Healthcare Provider CPR certification cost
The Healthcare Provider CPR class cost is quite low. At only $12.95, this course is within anyone's budget. To understand the deal you're getting you need to look at the prices you'd have to pay at other CPR trainers; most CPR trainers will charge you at least $50 for their course, but better quality courses may cost even more. Healthcare Provider CPR costs you hardly anything to obtain, but that's not even the best part. The best part about all of this is you can receive your training so fast it won't even take you a day.
Healthcare Provider CPR certification course and training
The Healthcare Provider CPR class and training are incredibly fast paced. In a matter of 20 minutes you will have the training you need to perform CPR on someone in need. Many CPR classes may take months to complete before you receive the certification you need, but with our class you'll be able to finish the course the same day you sign up.
The training course focuses on CPR, but it teaches you so much more than that. CPR is generally intended to help keep victims alive before they are able to acquire better medical assistance. In order to achieve the best results possible for the patient, you'll want to do have a strong understanding of other important skills such as using a defibrillator. That's exactly what you'll get through the Healthcare Provider CPR course and training. The best part about this course is you can do the course online at any time you choose. We value convenience just as much as you do.
The topics covered in the course are arranged into seven modules, which cover the various topics you'll need to understand in order to successfully perform CPR. You will learn about CPR performance on adults, children, and infants in order to understand how to properly handle each situation. After you're done with learning CPR, the course will go into deeper detail regarding the use of automated external defibrillators in order to help you enhance your CPR skills.
Healthcare Provider CPR certification test
After you're done with the course, you'll have to take an exam in order to receive your certification. The exam you'll be taking will be based upon the course and will help you reach a full understanding of CPR. It doesn't take to long to do the exam and you can even do the exam online immediately after you finish the course. We give an unlimited number of tries to pass the exam when you finally reach it.
The exam covers all seven modules covered in the classes. This means you'll have to remember everything taught about giving CPR to children, adults, choking victims, and so on. This ensures that you have covered the wide variety of situations you will likely encounter when you are at work or even living your normal life. You'll need to score at least 70% to pass our exam, and once you have finished you will receive your certification in the form of a card. This will serve as proof you have passed the exam.
Healthcare Provider CPR recertification
CPR training is easily obtained but you can certainly forget your training if you don't brush up on it. This is why the National CPR Foundation offers recertification as well. Every year, you can renew your Healthcare Provider CPR certificate by taking the course again. This keeps you up to date on just about anything you could possibly forget and helps to sharpen the skills you do remember. We want to make sure you're able to preserve everything you have learned about CPR, through Healthcare Provider CPR recertification.
Healthcare Provider CPR certification validity
The most important thing you're probably asking yourself is whether or not this certificate is going to help you in the long run. The training we provide is absolutely going to help you further your career in healthcare. We can guarantee Healthcare Provider CPR validity.
The National CPR Foundation is one of the most well respected CPR training organizations around. Our work has helped so many people learn important medical emergency skills and we have a reputation you can trust. As one of the most respected names in medical emergency training, our name carries clout no matter where you decide to go in life.
Why does Healthcare Provider CPR Certification matter at the end of the day?
When employers see the Healthcare Provider CPR certificate we give you, you'll be almost certain to get the job you want. If you're already working as a medical emergency professional, you'll be able to use your certification to refresh your skills. For those who beginning to seek employment in healthcare, you'll be able to begin developing the important skills you'll need to use on a daily basis.
There are times when the unexpected will happen. An elderly man has a heart attack in front of you. A car crash leaves a driver unconscious or not breathing. It takes well trained professionals like yourself to make sure that people in trouble are helped.
Medical professionals try to respond as fast as they can, but they need to have the skills necessary to keep up with the job. When victims of accidents and disease are surrounded by people who are able to perform CPR, their chances of survival shoot through the roof. Without CPR trained professionals, people tend to have much lower rates of survival. That's why all healthcare providers need to brush up their Healthcare Provider CPR training even if you have already taken Healthcare CPR training courses years ago. The best part about all of this is we offer this service whenever you need to look into this very important skill.