Understand the difference between PALS and ACLS Certification
Advanced Cardiac Life Support or ACLS is the next level of care after basic measures. An ACLS certification guarantees that the holder is knowledgeable and practiced in Advanced Cardiac Life Support. Also, learn about Pediatric Advanced Life Support (PALS).
ACLS and PALS are a more advanced certification course than CPR, First-Aid, and Basic Life Support (BLS).
What is an Pediatric Advanced Life Support (PALS) Certification?
Pediatric Advanced Life Support, or PALS, certification is a program by the American Heart Association (AHA) that offers an advanced and systematic approach to pediatric assessment. This program is designed to equip health service providers with skills and knowledge for treating critically sick infants and children.
Professionals who can get this certification are those who respond to emergency cases, such as pediatric care providers, emergency responders, ICU staff, and ER personnel. By the end of the course, professionals learn PALS treatment algorithms, team dynamics, effective resuscitation, and effective pediatric assessment.
Below is a video of PALS training.
How Can You Take the PALS Course?
If you're interested in getting the certification, you can use the AHA Class Connector to locate training centers in your area that offer skills and classroom sessions. Also, talk to your local hospital to find out whether they know when the next PALS classes will be held. You can also visit CPRNearMe to find and locate the closest provider near you.
The course is usually offered at specific times of the year. So, if there is no class in your area, you can register in advance, and you'll get instructions and updates for the class.
This program involves 100 per cent classroom training, meaning you work with an AHA instructor through the entire period of the course.
What Are the PALS Completion Requirements?
To get the certification, you must participate in the classroom course and complete all learning stations. Students must take and pass a written exam by at least 84 per cent. There are also skills tests, such as 1-and 2-Rescuer Child BLS, which you must pass.
You must also perform well in 2 PALS core case scenarios as a team leader in cardiac and respiratory cases. In these two case scenarios, you need to act as a team leader to pass the course.
Still, there are more case scenarios that you also need to perform well, including lower airway obstruction, upper airway obstruction, lung tissue disease, obstructive shock, bradycardia, and others. You also need to go through skills stations, such as infant CPR, child CPR and AED, management of respiratory emergencies, vascular access, and heart rhythm disturbances.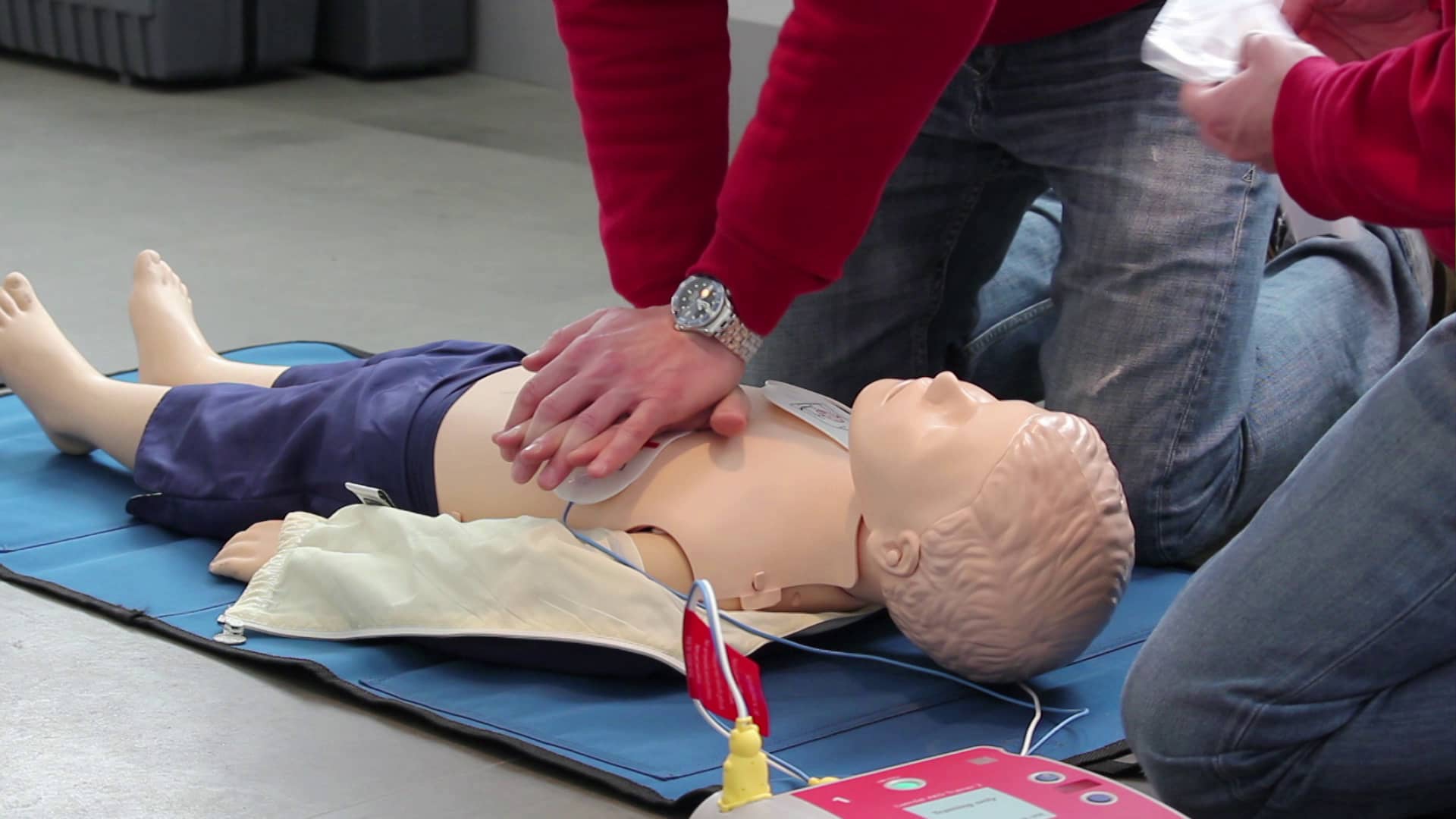 Essential Course Materials for PALS

As a student, you must have up-to-date course materials when attending PALS classes. As of 2017, the current edition adheres to the 2015 AHA Guidelines for CPR and ECC. You will need a provider manual and a reference card. These can either be digital or printed copies.
Instructors need PALS DVD sets, instructor manuals, provider manuals, PALS posters, and emergency crash card cards.
AHA has three distributors, including Channing Bete Company Inc., Laerdal Medical Corporation, and WorldPoint, that are only allowed to sell the materials.
If you want to buy the digital course materials, you can visit eBooks.heart.org to search for them. If you have problems with the course materials, AHA advises students to contact the distributor from whom they purchased the copies.
Preparing for the PALS Course
If you want the PALS certification, it helps to prepare and understand the course requirements before taking PALS. Students need to master the BSL skills for infants and children. Being adept in different heart rhythms is also important. You also need to understand the different airway management tools and how to use them in giving care.
Having adequate knowledge on the different drugs that are used in PALS flowcharts and algorithms is also essential. Finally, invest time in getting familiar with the Systematic Approach Algorithm and the "evaluate-identify-intervene" sequence.
The American Heart Association has created a student website at to allow students and instructors to access online pre-course self-assessment for preparation and other resources. You'll need an access code to view these course details. Check page ii of the PALS Provider Manual to find the code.
The website also provides videos on how to manage shocks, arrhythmias, and respiratory distress. You must have access to your PALS Provider Manual before and during the class.
To get the PALS Certification, you only need two days to complete the course. The full course is about 13 hours and 40 minutes, plus additional time for break and lunch. You can also choose to take option stations if you want, and this will need about 8 hours. After completing the program successfully, you'll get an AHA course completion card that is valid for two years.
What is an Advanced Cardiac Life Support (ACLS) Certification?
There are some basic forms of life support which might be provided to a person while waiting for medical professionals to arrive on the scene, and CPR Near Me does offer such basic courses which include things like CPR, AED, and First-Aid, but the more advanced cardiac life support methods require further training.
This is what is known as the ACLS certification, and it allows a person to be able to work confidently and ensures that a person can manage the patient's airway and initiate IV access as well as understand emergency pharmacology and read and interpret electrocardiograms.
That is a lot of knowledge and skill which makes the ACLS certification ideal for everyone from doctors to paramedics and even dentists and pharmacists.
Chain of Survival for ACLS

The chain of survival for a person who has suffered cardiac arrest does utilize many of these basic forms of life support to care for a patient until the more advanced measures can be taken. That is why it can be so important for people to take these courses as well so that they are prepared to the fullest for a myriad of situations.
The first part of that chain of survival includes early access, and then early CPR is the next link. The second half of the chain includes early defibrillation (perhaps through the use of an automated external defibrillator) and then finishes with the ACLS methods.
A good understanding of all of these steps will allow responders to reduce the expected mortality rate as opposed to other types of reactions.
EKG Interpretation for ACLS

One of the primary skills which differentiates those who have an Advanced Cardiac Life Support (ACLS) certification from those with just the basic variety is the ability to interpret electrocardiograms or EKGs. When a heart is in an arrhythmia, it needs to be determined if defibrillation is possible by determining the type.
For example, V-Fib and V-Tach are two of the arrhythmias which respond well to such shock treatment. When this is done using an AED then the portable machine is connected to the downed person and it determines the situation.
Under advanced care, the team leader will have to make those decisions using the output on the EKG machine and integrating this with the vital signs of the patients.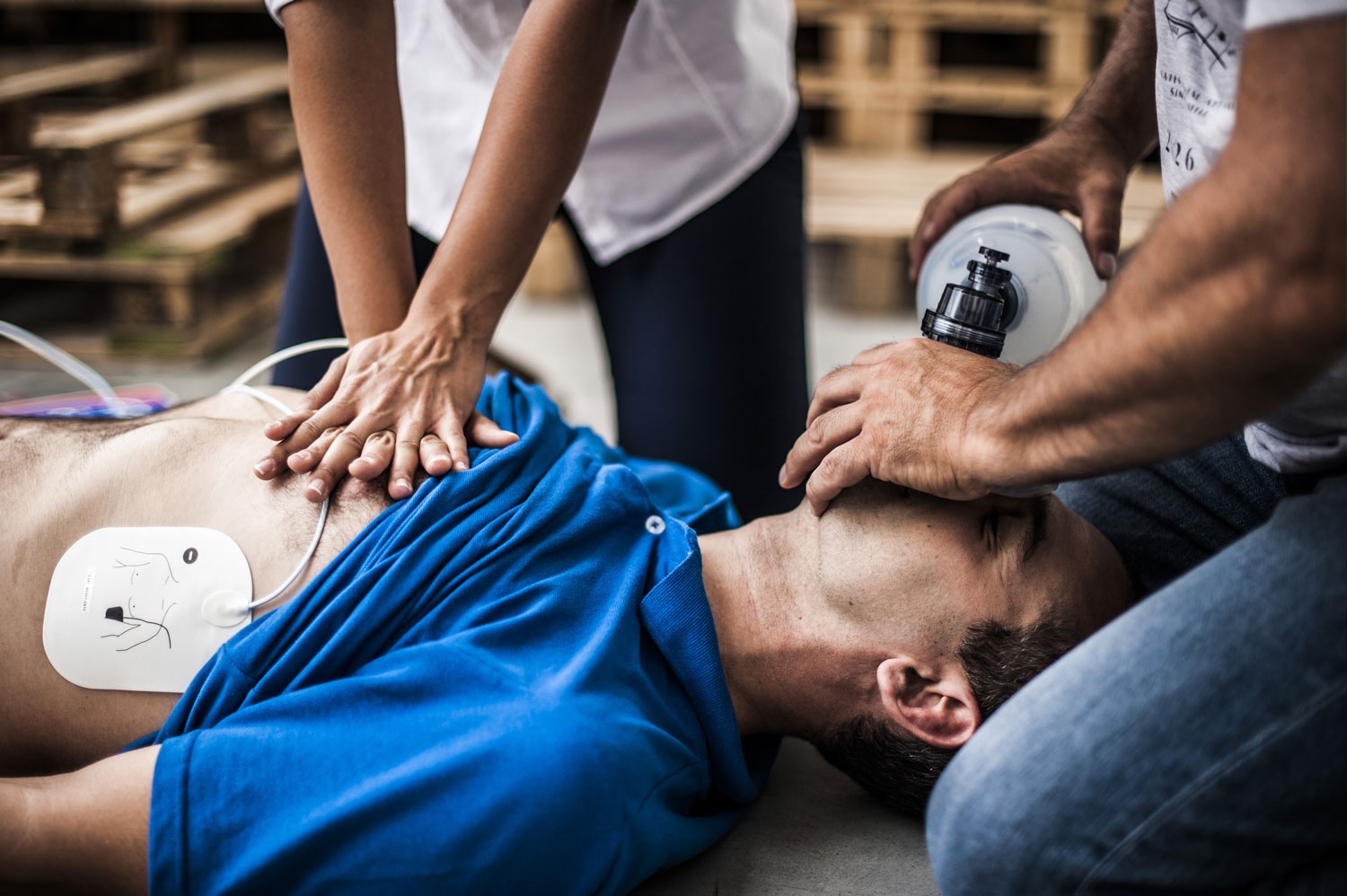 ACLS Methods of Support
The process is further complicated by the use of various airway devices, and the readying of multiple intravenous lines so that any needed ACLS drugs can be administered quickly and safely. Epinephrine is one of those drugs most commonly used because it is basically adrenaline which can help the output of the heart and the blood flow to the muscles.
Amiodarone is another one of the most commonly used drugs during an ACLS emergency, because it is a medication with antiarrhythmic properties that combat irregular heartbeats. Because of the more significant side effects that Amiodarone can have, it is generally used in only some of the most severe instances where nothing else is likely to work.
The treatment is then customized for the individual based on an assessment given relating to the Hs and Ts of cardiac arrest causes. This is a memory aid which is taught so that the checklist can easily be walked through. The Hs include things like Hypoglycemia, Hypovolemia, Hypoxia, Hydrogen ions (acidosis), Hyperkalemia, and Hypothermia.
T is the first letter for the other types of causes which include, Tablets or toxins, Trauma, Cardiac tamponade, Thromboembolism (pulmonary embolism), Tension pneumothorax, and Thrombosis (myocardial infarction). This review should give a good indication as to the possible causes, and then the necessary measures can be taken if it seems that the cause is reversible.
ACLS and PALS Certification Opportunities

Everyone is encouraged to take the necessary training in order to receive an ACLS or PALS certification as this will add value to the worker and allow them to advance to various different positions within the hospital or another medical facility.
CPR Near Me can help locate the locations nearest to you which will offer courses and classes that will get you closer to that goal. This type of knowledge is essential in a life and death scenario when even the seconds in a delay can mean the difference between a patient returning or not.